The Case for Water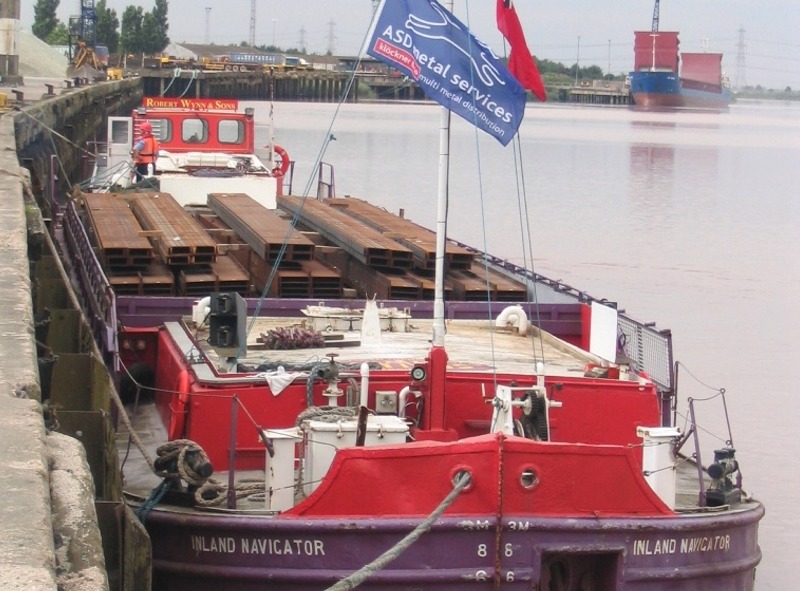 Introduction
The facts:-
Using barges can be cheaper for you. Labour and fuel efficiency are key ingredients
Canals and rivers pass through most urban areas, many of which are actively promoting their waterways, such as London and the Medway towns; Leeds, Wakefield and Rotherham, Goole, Hull and Immingham; Nottingham and Newark; Manchester and Liverpool; Birmingham; Gloucester
Modern barges can take up to 550 tonnes each in some areas and up to 1500 tonnes on larger waterways
In congested urban areas, smaller craft can compete as lorries are slowed down. New 85 tonne barges have been built for use on London's canals.
Smaller vessels carrying 20 to 60 tonnes each are important for specific roles
Barges are more efficient fuel users – less friction to overcome – and can use as little as one-quarter of the fuel of lorries
A significantly reduced carbon footprint
The Canal & River Trust which at present controls over 2,000 miles of inland waterways, is actively promoting the public awareness of this system.
Local media, in particular regional Television news, have a record of covering items combining both local businesses and waterways.
The CBOA actively promotes the commercial use of this alternative uncongested highway and its membership includes many non-trade associates.
IF YOU WANT AN ALTERNATIVE TRANSPORT MODE THAT CAN...
Save you money
Improve your carbon footprint,
Put your brand or company name before the public in a new way,

THEN TRANSPORT BY WATER

IT IS ENVIRONMENTALLY GOOD
It keeps heavy goods vehicles off already congested urban and rural roads, and reduces accidents.

IT IS LOW ON POLLUTION
Fuel consumption is small because water transport offers a 'frictionless' form of transport. Water transport produces the least pollution of all modes.

IT IS FASTER THAN YOU THINK
Remember the Hare and the Tortoise. Provided goods arrive when they are wanted it is less important how long they take to arrive. A 500 tonne load can get there more quickly than the same man doing 25 lorry trips

IT IS A GOOD FOR YOUR PUBLIC IMAGE
Be seen by the public. It provides a unique opportunity to float your advertising slogan past thousands of people in a most memorable way
Household and other names alreaday using water freight include Tesco, Rank Hovis MacDougall, Capespan fruit, aggregate companies like Lafarge, Cemex, Hanson. Waste/recyclables companies like Cory Environmental.

IT IS SENSIBLE AND CAN PROVIDE STORAGE SPACE
Waterways offer a reliable and smooth service for delivery and act as floating warehouses in the supply chain.
HOW GREEN IS YOUR TRANSPORT? - click here for more information.
VIDEO: CORY - THE GREEN HIGHWAY - click here to view.